New Year's Resolution Ultra Run →
Let's start the new year with a new run!  I'll see you out there with a moderately off the couch effort.   Bring your game face and your gaitors
Epic 5 Day 5 Race Report - Big Island
I was a little disappointed that I did not get to run the marathon on Maui because we all wanted to play it smart with the Tsunami warnings, but I used that energy to start day 5 on the right foot. Kona! Some people would give anything to race this course. I've been lucky enough to do this course before. And now with a little extra morning rest because of two flights to get here I was...
Epic 5 Day 4 Race Report - Maui
I've never had a bad time on Maui (Some rough times maybe) and I always prefer to keep it that way.   Our flight was changed so we flew into Kapalua instead; no difference to me except I got to nap a little more on the slightly longer drive.    We arrived at Kamaole Beach for our swim -My Aunt Sue and Uncle Steve just happened to be staying in Lahaina at the same time so they came out to...
Epic 5 Day 3 Race Report - Molokai
Molokai is a pretty intense day - Get past it and you are more than halfway done. The swim was to be held on Papohaku Beach also known as 3 Mile Beach - The current is so swift that the swim can be done rather quickly. So quick that last year most of us were still having our bikes assembled when we exited the water. There was a swell that was to bring in unsafe tides and we switched to the...
Epic 5 Day 2 Race Report - Oahu
With an Epic first day in the books it was time to start our second day with a home sweet home advantage….And feeling fresh after day 1,  I didn't want to mess around.    We arrived at Magic Island and met with my paddle board escort Kathryn Taylor.    This is not my first distance swim with her as my lead out so I was comfortable and knew that all I had to do was focus, relax and swim...
Epic 5 Day 1 Race Report - Kauai
*Cracks knuckles, thinks about writing, gets distracted, walks away and comes back 10 minutes later* Ahhh Kauai…. In my mind one of the most beautiful spots on the planet.   And here I am again waiting for EPIC5 to begin, but this time I am different.    I have grown so much as an endurance athlete since EPIC5 2011.   I have learned so much about myself.  Last time I wandered blindly...
The EPIC5 Challenge 2012
Tomorrow I begin The EPIC5 Challenge.   5 Days, 5 Islands - each day consisting of a 2.4mile swim, 112 mile bike, and 26.2mile run.  Sleep deprived, coffee fueled adventure.   To say the least it is a challenge that I am ready for this year.    Last year there was an unfortunate turn of events that prevented me from completing every day in the challenge, but allowed me to gain such a greater...
Help me spread the word with an "EPIC" fundraiser
The Cat is out of the bag…….. I am participating in The Epic5 Challenge again this year!  It begins Wednesday Oct 24th. The EPIC5 Challenge is an unprecedented athletic and spiritual journey which begins on the island of Kauai before traveling on consecutive days to O'ahu, Moloka'i and Maui and concluding in Kona. 5 Iron distance triathlons – 5 consecutive days on 5 Hawaiian...
At #IMKona finish with friends!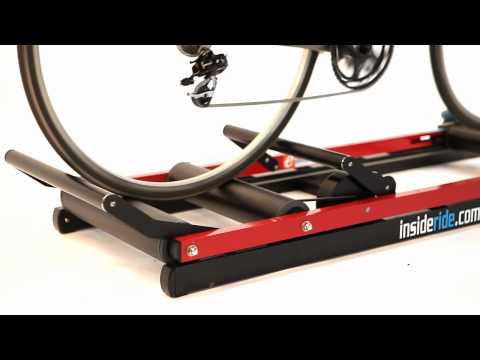 Tri Lanai 3 Hills !!
This past weekend was the TriLanai 3 Hills 50 mile road run.   A great opportunity for an ultramarathon and the best way to see an island most of us have not been to.    We knew by the name that there would be hills and there was an elevation chart on the website, but nothing showed the true nature of the beast.    What an epic run and such a beautiful island.    I have now run on almost every...
Watch
Kamehame Ridge and Luana Hills Ridge Rider - Music : 2000 by The Yes Yes Yalls
Watch
A Ride through Olomana -Learning the trails as I am fairly new to them.   And my bike came back in one piece this time!!! New music from my brother's band The Yes Yes Yalls - 4000 New album coming soon , but download all four of their releases free at www.theyesyesyalls.com 
Watch
Testing a few of my ideas for quick release / clip in mounts for the GoPro to make it easier to move around the bike and to other's bikes.   I thought it was toast when it flew off the bars and took a tumble down the street and bounced off the curb and into traffic.   Numerous cars drove really really close to it as I watched hoping it wasn't going to get crushed!    Realized I need to...
Kona Inspired Athlete Challenge
I'm impressed with people all of the time, but very rarely will someone actually inspire me.     This is for my friend Christian Isakson who is not only an incredible endurance athlete, but maybe one of the most admirable and determined people I have ever had the pleasure to befriend.    We met during "The EPIC5 Challenge" and I got to race along side and share time with someone...
Watch
Watch
Thursday's Pali Ride with Colin, Amy, Jordan and Myself
Don't Call It a Comeback! (because I'm a couch...
All has been quiet on the front.   It's been a while since even updating this blog - It's been my off season for the most part and I have been relaxing and kickin it for a month with very limited activity!    But don't let me fool you…I've been busy.   I've been going at it strong planning out 2012 and Windward Endurance Training, but for my own training I...
Sometimes you win, sometimes you get HURT
The H.U.R.T. 100 Endurance Trail Run was a little different for me this year.   I went in with a great attitude and no expectations.   Didn't even wear a watch!   Had great base training and a went out smart and strong after a long year of lessons learned.    Wanted to run better than last year if permitted, even if it meant passing through 100k and not hitting 100m and getting a DNF.   ...
A poor attitude will get you everywhere, right?
(Almost like a knock knock joke) -How do you know if someone is a triathlete? -They tell you! Sad, but it's funny because it's true      I had a customer looking at cycling shorts the other day and when I approached and asked If I could help him choose a pair he said "I don't like this padding crap".   I pointed out that the pair he was holding was a triathlon...
HURT100 Live web tracking!
H.U.R.T. 100 Webcast January 14-15, 2012 For those who are interested in tracking - http://www.ultralive.net/hurt100/webcast.php